Pour la troisième fois de sa carrière, Rudy Gobert remporte le trophée du KiaDPOY autrement dit Defensive Player Of The Year.
Le Français l'avait déjà remporté en 2018 et 2019, l'édition 2020 fut remporté par Giannis Antetokounmpo. Il se hisse leader du podium loin devant ses concurrents Ben Simmons et Draymond Green.
Vous pouvez retrouver le détail des votes ci-dessous :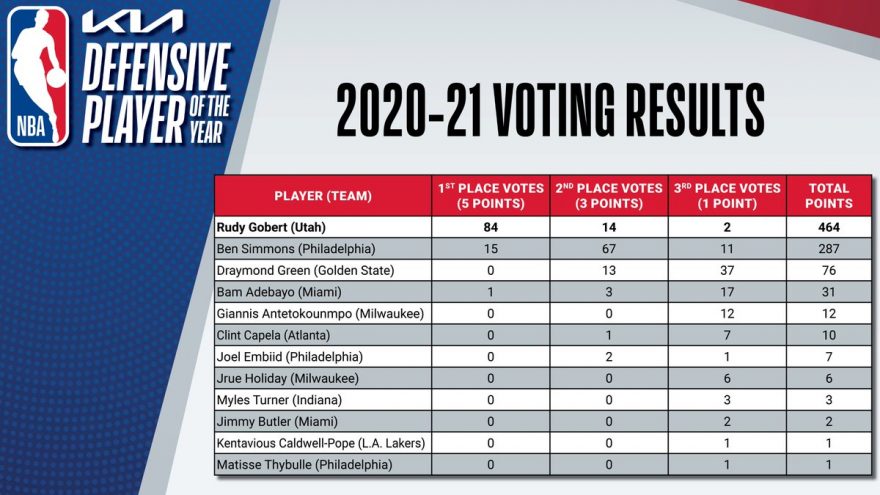 Redha BAROUDI
A lire aussi :
<! -- affichage du bloc apres dernier paragraphe article et avant "A lire aussi" -->
<! -- affichage du bloc dans widget "Sidebar TOP articles"--> <! -- Code inséré dans widget -->
A découvrir
Début de la deuxième journée des phases de poules avec 3 rencontres au programme. ...

Les 1/8 ème de finale du tournoi de Halle débutent aujourd'hui avec des Français et Roger...

Premier match pour l'équipe de France dans cet Euro qui rencontre une grande équipe...
<! -- affichage du bloc dans widget "Sidebar BOTTOM articles"--> <! -- Code inséré dans widget -->