Twice world champion with the New Zealand, Dan Carter has announced last week he retired at 38 year old. The All Black has strongly influenced his sport.
The legend Dan Carter has decided to end his brilliant career. The All black has announced the news last week. Dan Carter played for six clubs during his career. He started with Canterbury, he played twenty-one matches. He went to the New Zealand club, the Crusaders. Furthermore, he won with his team the Super 14 in 2008. He had won three times with Canterbury.
2 TOP 14 titles
After seven years in New Zealand, Carter wanted to discover a new country and came to France. He signed with Perpignan for six months. With the French team, he won the Brenus (French championship). Even if, he was on the bench during the final, he was injured. After the season 2007-2008, he returned in his country.
He played five seasons with his training team, Canterbury. In 2015, after winning a second world cup, he played for the Racing 92. He won a second time the Brennus, and he was on a field during the final, this time. He decided to join the Super 14's Japanese franchise, the Kobe Steel. Not only that, but he played only twelve games in two seasons. And to conclude, his long career, he played for the Blues in 2020.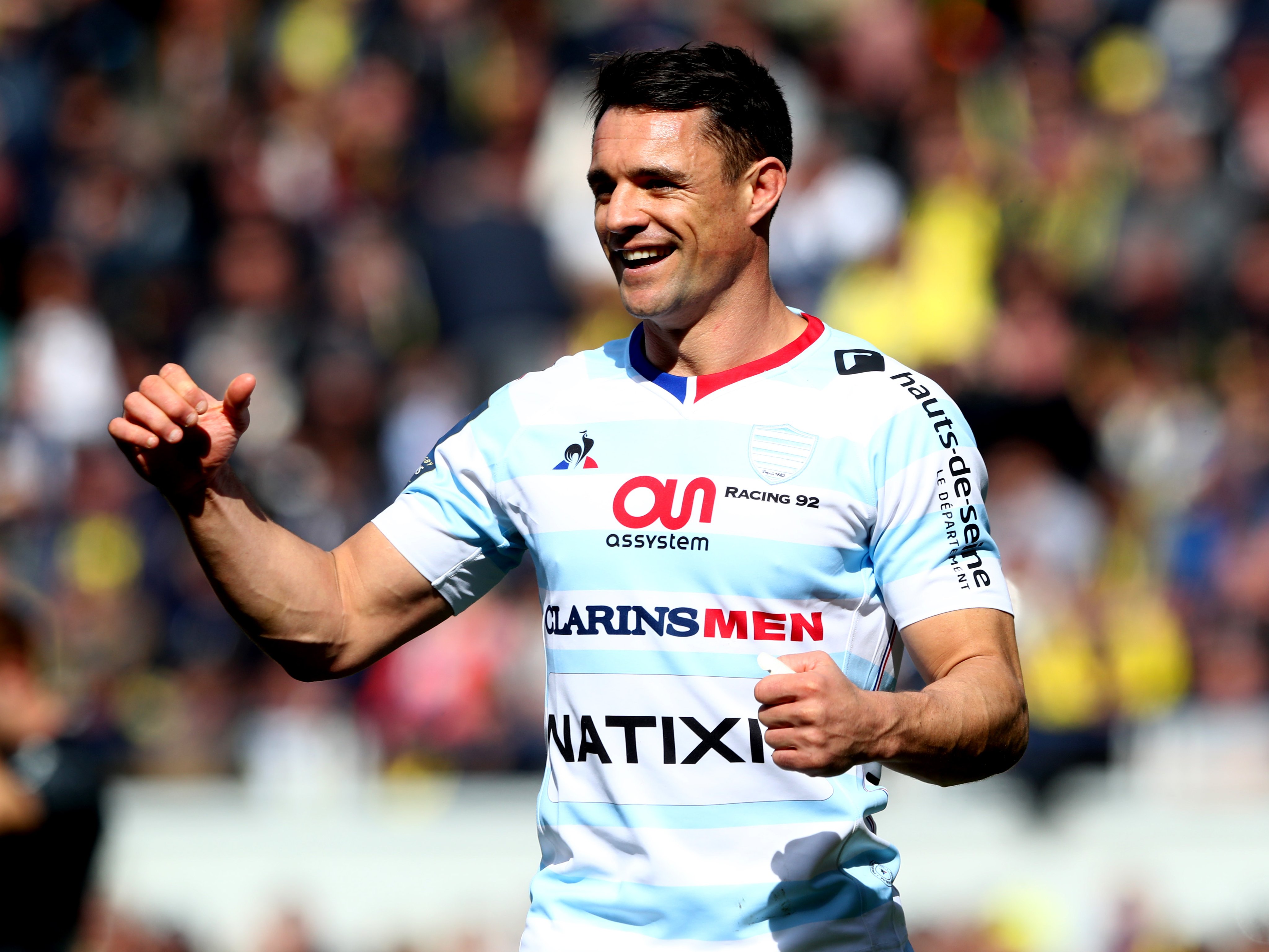 112 matches with the All Blacks
After a brilliant first season with Canterbury, Dan Carter was called to play the world cup in 2003 with the fabulous All Blacks. He became holder with his national team in 2005. And he never stopped. With the All Blacks, he won two world cups, in 2011 and 2015, six Tri-nations, and two Rugby Championship (former Tri-nations) in 2012 and 2013.
Best New-Zealand Fly-Half of all time
Dan Carter was a lot awarded for his great career. He won three times the trophy of the best player of the year. And Carter is considered by many as the greatest ever Fly-Half in the history of the game.
Thank you for your greatest career Dan, we will never forget you.
Guillaume Raulot
Read also :
A découvrir
Pour le plus grand plaisir des fans de MMA français , Ciryl Gane s'est...

Le leader du classement général de l'UAE Tour a été pénalisé ainsi que son...

Alors que la pandémie de Coronavirus poursuit son cours en France, Roxana Maracineanu a...