A spectator of the Australian Open was noticed on Thursday for having insulted and addressed the middle finger to Rafael Nadal during his second round match. A local radio station found the disruptive woman.
Whereas Rafael Nadal was serving for the win of the second heat. For his second round at the Australian Open. A visibly drunk spectator had attacked the Spaniard by insulting him and by addressing him several times the middle finger.
An outrageous scene that made the Spanish laugh a lot, obviously very surprised. The troublemaker, who had been evacuated from the stadium by the tournament's security service. Finally, explained herself on a local radio and does not seem to regret her gesture against the world number 2 :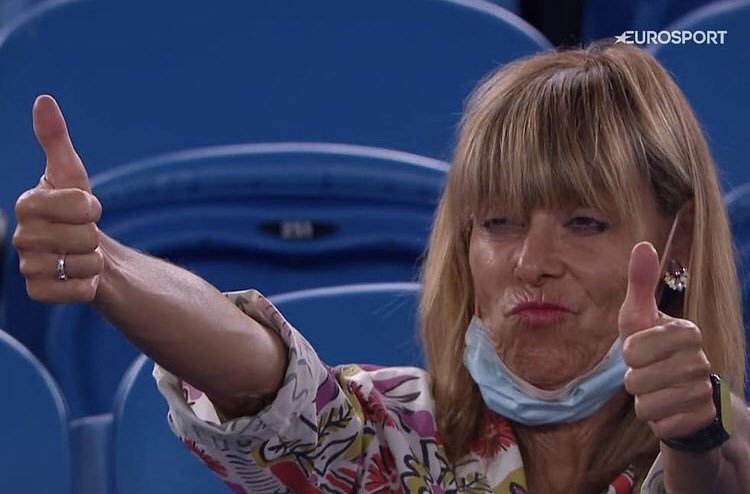 «I'm certainly not a fan of Nadal, I think he's incredibly boring, and he goes through all those OCD rituals all the time. The only reason I happened to be at the match is because I wanted a ticket to see the previous female match between Coco Gauff and Elina Svitolina. And I stuck around to watch the boring Nadal. The very fact that apparently pictures of me have gone viral, even around the world, reflects on how incredibly boring his matches are. Because why would you want to focus on a spectator? »
Pierre-Antoine MARIOTTINI
Read also :
A découvrir
Lors de la traditionnelle pesée, les deux boxeurs ont mis le feu aux poudres....

Alors que Fabien Galthié a été mis hors de cause récemment, Jean-Michel Blanquer juge...

Cette saison la chaîne cryptée Canal + diffusera 4 GP en clair probablement sur...